http://elderofziyon.blogspot.com/2020/04/0405-links-coronavirus-48-people-dead.html
From Ian:

---
Coronavirus: 48 people dead, 8,258 infected – 127 in serious condition
Four more people died Sunday, bringing the country's death toll to 48.

The latest victim is a 98-year-old woman who was being treated at Shaare Tzedek Medical Center in Jerusalem.

Earlier, a 61-year-old woman who was being treated at Wolfson Medical Center passed away, as did an 84-year-old woman who was being treated at Soroka Medical Center in Beersheba and a 63-year-old man who was being treated at Hadassah Hospital in the capital died, as well.

The 84-year-old woman was the sixth person to pass away from the Mishan senior living facility in the South and the fourth in the last three days.

At the same time, the numbers of infected people are on the rise. The Health Ministry reported 8,258 people with coronavirus Sunday morning – 127 in serious condition, among them 106 who are intubated.

The deaths per day appear to be escalating at a rapid rate. On Thursday, 10 people died – the deadliest day so far for coronavirus in the country. Over the weekend, Israel lost eight more.
Doctor says 'knock-on effects' of pandemic chaos could be deadlier than virus

The disruption being wrought on Israeli healthcare by the coronavirus crisis could kill more people than the disease itself, a leading doctor has claimed.

The warning by Anthony Luder, director of the Pediatric Department at Ziv Medical Center in Safed, came as an influential think tank raised alarm bells that the "collateral" effect of the coronavirus crisis could lead to more deaths than the virus, and after a minister said he was worried about people taking their own lives.

"We may have more suicides than deaths from coronavirus," Defense Minister Naftali Bennett said on Tuesday, suggesting that the economic consequences will push some Israelis to kill themselves if the lockdown is kept in place for too long.

Luder fears that a potentially lethal domino effect of the crisis will be felt in the very health system that is treating coronavirus patients. "It's entirely plausible that more people will die of the knock-on effects than of coronavirus itself," he told The Times of Israel.

Luder has witnessed what he considers shocking cases of children's lives being put in danger because parents are petrified to go to hospital. "We're starting to see growing numbers of issues where children are sick, being kept at home, and then developing complications that are difficult to treat and dangerous to the child," he said.

"A kid came in with a burst appendix — the appendix had burst at home. The parents had done nothing because they were frightened to go to an emergency room. By the time he came in, he had a big abscess in his abdomen and needed surgery." Had the child been quickly hospitalized, Luder said, he may have been treated without surgery, or possibly just a keyhole procedure.

Luder added: "We are starting to accumulate cases like this. We had a kid who was at home for four or five days with meningitis."
Most Jewish, Arab Israelis believe gov dealt effectively with coronavirus

About 60% of Jewish and Arab Israelis believe that the State of Israel has been dealing effectively with the coronavirus outbreak, according to Tel Aviv University's March 2020 Peace Index that was released on Sunday.

About 35% of Jewish Israelis responded that they did not believe the government had effectively dealt with the outbreak. 30% of Arab Israelis replied similarly.

When the responses by Jewish Israelis were split by voter preference, the Peace Index found that 72% of right-wing respondents felt that the State of Israel is effectively dealing with the outbreak, while only 41% of center voters and 34% of left-wing voters responded similarly.

There are also large differences between age groups with 64% of young people up to the age of 35 and 61% of middle aged people (35-54 years old) thinking that Israel has been dealing with the outbreak effectively, while only 51% of people older than 55 agree.

The Peace Index noted that "in addition to the complete lack of trust among present-day opposition party voters in evaluating government conduct during the crisis, there is also a certain level of lack of trust among the age-group who are at the greatest risk of being harmed by the virus."

A vast majority (between 83%-85%) of both Jewish and Arab Israelis believe that the prohibition to leave one's home was necessary. Only 59% of left-wing Jewish voters believed the same.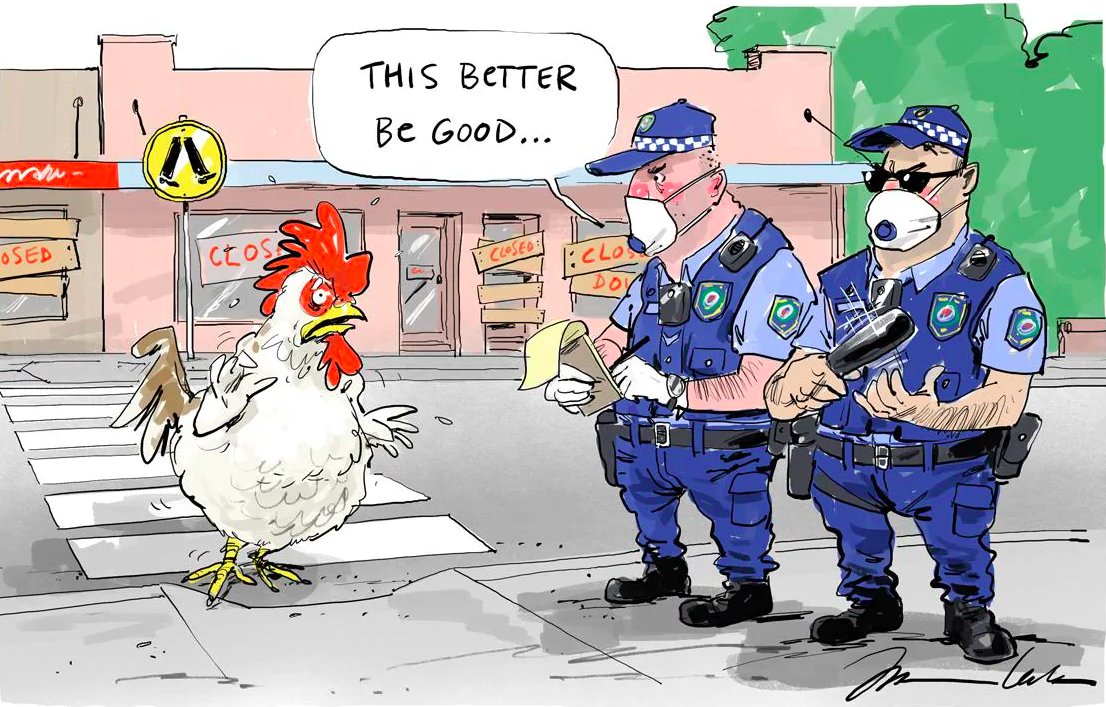 Israeli-developed online smell platform could help detect coronavirus

After many coronavirus patients reported a temporary loss of smell, researchers at the Weizmann Institute of Science and the Edith Wolfson Medical Center have developed an online platform enabling self-monitoring of an individual's sense of smell to detect early signs of infection.

According to a study published by researchers at King's College London this past week, 59% of diagnosed coronavirus patients reported loss of smell and taste.

The SmellTracker platform is based on an algorithm developed by the laboratory of Prof. Noam Sobel at the Weizmann Institute's Department of Neurobiology, which specializes in olfactory research. The researchers have developed a mathematical model to accurately characterize an individual's unique sense of smell, or "olfactory fingerprint."

Based on the algorithm, the online SmellTracker scent test guides users on how to map their sense of smell using five common scents found in every home – including spices, vinegar, toothpaste, scent extracts and peanut butter. The five-minute test is able to identify sudden changes in odor perception that could indicate the onset of COVID-19.

The researchers say they have already identified potential coronavirus cases with the tool, which were later confirmed. As more data is collected, researchers believe there is a greater likelihood of characterizing a "unique olfactory fingerprint for the early detection" of cases.

While loss of smell was not a commonly reported symptom in the Chinese city of Wuhan, where the pandemic originated, preliminary studies in several countries have shown that the symptom appears in approximately 60% of patients.
Test the healthy not just the sick, Israeli scientists urge

As doctors and scientists breathe a sigh of relief at soaring test numbers, there are calls for swabbing to be expanded to seemingly healthy Israelis.

"It's important, because you really want to identify the asymptomatic people," said computational biologist Eran Segal, pioneer of an assessment model that is being used to help Israel manage the coronavirus crisis.

He spoke to The Times of Israel on Wednesday as concern was growing internationally about the issue of so-called silent carriers. Robert Redfield, director of the US Centers for Disease Control and Prevention, said on Tuesday: "One of the [pieces of] information that we have pretty much confirmed now is that a significant number of individuals that are infected actually remain asymptomatic.

"That may be as many as 25%. That's important, because now you have individuals that may not have any symptoms that can contribute to transmission, and we have learned that in fact they do contribute to transmission."

Israel checked more than 7,439 coronavirus tests on Tuesday, putting it roughly on a par with Britain, a country with seven times the population.

It was a big increase for a testing system that had been stuck in the 5,000 to 5,700 range on most days last week, and which has grappled with a range of setbacks, from Mossad bringing incomplete test kits and a temporary suspension in the publishing of results because of data errors.

But while testing is widening, it is still reserved for people with symptoms, and relies on them contacting health services to report them. Even people who have been entering Israel from areas hit hard by the coronavirus pandemic have entered without testing unless they requested a check.
US Secretary of State Pompeo 'moved' by Tel Aviv solidarity

US State Secretary Mike Pompeo wrote on social media on Saturday night that the American flag lighting up the façade of the Tel Aviv city hall is "an amazing symbol of solidarity and cooperation."


What an amazing symbol of solidarity and cooperation. https://t.co/9DWR9wfSVD

— Secretary Pompeo (@SecPompeo) April 4, 2020

Pompeo was re-tweeting a post by US ambassador to Israel David Friedman from March 31, in which he wrote that this was a "show of solidarity with the US during this time of mutual crisis."

Tel Aviv is not the only Israeli city to show solidarity with victims of COVID-19 around the world, Jerusalem had the Italian flag screened on the walls of the old city to express its support to the people of Italy.

While the situation in the US is not as severe as in Italy in terms of fatalities, it is feared that the worst is still ahead, with the US surpassing China and Italy as the country with the most confirmed cases of COVID-19, with over 300,000 confirmed cases, according to data gathered by John Hopkins University.
Olive Branches Handed Out on Palm Sunday in Near-Deserted Jerusalem

Franciscan friars wearing surgical masks and gloves made house calls in Jerusalem on Palm Sunday, delivering olive branches to Christians who are self-isolating as a precaution against the coronavirus.

One of the friars used a loud-hailer in the streets of the walled Old City to summon people to their front doors and windows, where they received branches and blessings.

The beginning of the Holy Week leading to Easter, Palm Sunday commemorates Jesus' arrival in Jerusalem. Scripture speaks of his supporters scattering palm fronds in his path, an act often replicated today with branches of other native trees.

Jerusalem's churches, like Muslim and Jewish places of worship, are closed to the public. That has prompted the faithful to find alternatives to group prayer in a month in which the festivals of Passover, Easter and Ramadan will be marked in close succession.
Employment Service: Unemployment rate reaches 25% of workforce

The unemployment rate climbed to one-quarter of the workforce on Sunday, the Israeli Employment Service said, with approximately 1.05 million applicants currently seeking unemployment benefits.

Prior to the crisis, the unemployment rate stood at a near record low of approximately 4%. Since the start of March, nearly 890,000 new requests have been submitted, with employees placed on unpaid leave making up 89% of all applicants.

The southern port city of Eilat is the hardest hit city nationwide, the Employment Service added, with the unemployment rate soaring from 3.3% at the end of February to 69.3% today. The city's economy is heavily supported by the tourism and hospitality industry. Beitar Illit (3.3% to 52.1%) and Nazareth (6.3% to 46.6%) were the next worst-affected locations.

Should all employees currently placed on unpaid leave return to their place of work at the end of the crisis, the unemployment rate would stand at 5.3%.

"Whether there will be a slow and measured return to routine or a faster one, it is necessary to adopt comprehensive policy tools to return as many Israelis to work, whether they were placed on unpaid leave or made redundant," said Employment Service director-general Rami Garor.

"For unemployed individuals who will have difficulty returning to the workforce, or groups with multiple barriers, significant efforts will be necessary to strengthen their skills and human capital."
Haaretz Errs Before Pandemic, Palestinians Banned From Settlements

In a blog post printed in Haaretz's March 31 edition, "Umm Forat," an anonymous Jewish Israeli woman married to a Palestinian and living in the West Bank, falsely claimed that prior to the outbreak of the coronavirus epidemic, Palestinians had been barred from entering West Bank settlements. She wrote ("Social Distancing in Ramallah, I Worry About Our Elderly Mothers in N.Y.C. and Gaza"):

I wondered which of the new travel restrictions would be lifted when the threat of the virus ended and which would become permanent, as the Israeli authorities had done in the past. The separation barrier and the ban on Palestinians entering Israeli settlements had also been temporary responses to the second intifada in 2000, but they were never removed.

In fact, until the Palestinian Authority-imposed restriction last month in response to the pandemic, tens of thousands of Palestinians did enter the settlements for work. A Reuters article on Haaretz's web site last month reported ("Palestinians Defy Leaders' Coronavirus Ban on Work in Settlements"):

Palestinian Prime Minister Mohammad Shtayyeh asked the some 25,000 Palestinians who work in settlements in East Jerusalem and the West Bank – areas Israel captured in a 1967 war – to stay home from Thursday as part of efforts to reduce transmission.

In addition, Palestinians enter the settlements for reasons aside from work (although work is definitely the primary reason.) For instance, there are Palestinian students at Ariel University. Palestinians receive treatment at medical facilities in the settlements, including the Efrat Emergency Care Clinic as Haaretz itself has acknowledged.
.@BowenBBC Please note Israel supplied Gaza with hundreds of COVID-19 testing & protection kits as well as training materials to assist Gazan medics. On March 26, Israel coordinated the transfer of an additional 3,000 testing kits & 50,000 protective masks donated by WHO & UNWRA. https://t.co/ODFzPow9Bz

— Ireland Israel Alliance (@irlisrAlliance) April 5, 2020
PA bans Israeli goods to prevent spread of coronavirus

The Palestinian Authority decided on Sunday to ban the entry of all types of Israeli goods and used items into Palestinian markets in the context its effort to curb the spread of coronavirus.

In the past, the PA banned the entry of settlement products into Palestinian markets.

The decision, issued by PA Minister of National Economy, Khaled al-Osaily, forbids the distribution and sale of Israeli goods and used materials of any kind in Palestinian markets.

Osaily warned that anyone who violates the decision, which goes into effect on Sunday, would be held legally accountable.

He also emphasized that his ministry, together with the PA security forces, has already been making an effort to implement a law that combats settlement products, which was approved by PA President Mahmoud Abbas in 2010.

That law states that all settlement products are illegal and Palestinians are banned from trading in them or dealing with services provided by settlements. The law also prohibits Palestinians from providing goods or services to settlements. According to the legislation, anyone who violates the law would face two to five years imprisonment and a NIS 50,000 fine.

Sunday's decision came hours after the PA "governor" of Jerusalem, Adnan Gheith, warned Arab residents of Jerusalem not to purchase goods or used items from religious Jews on the eve of the Jewish Holiday of Passover on the pretext that they may contaminated with coronavirus.
The Palestinian Authority and its victory priorities during the Coronavirus crisis

The well-known mass chant of the Palestinian liberation movement "With our soul and blood we will redeem you" has rarely been so apt than in recent weeks.

This worldview is very difficult for many in the West to accept. Few can imagine a cause so important that they are prepared to sacrifice countless lives in order to achieve it.

Thus, it is arguably one of the major points of misunderstanding that people around the world have when they think of the Israel-Palestinian conflict. They believe it is a conflict conducted by mostly rational players in an attempt to get the best deal, mostly in terms of territory, for their people in a final peace deal.

However, the threat of the spread of the Coronavirus, a crisis that is bringing economies to their knees around the world, is, for the Palestinian Authority still not their major priority, even as lives continue to be lost in areas under its control.

On March 29th, according to Palestinian Media Watch, Palestinian Authority Prime Minister Muhammad Shtayyeh released a statement which stressed that because of the Coronavirus, they will work according to an emergency austerity budget, and the PA government's revenues will drop by more than 50%.

Shtayyeh then laid out the list of priorities for his government's flagging resources.
Is the PA using coronavirus to violate Israeli sovereignty over Jerusalem?

Israeli authorities say the Palestinian Authority is violating their sovereignty by operating in Jerusalem on the pretext of combating the coronavirus outbreak.

The PA and east Jerusalem residents say their activities are limited to medical and relief assistance and are unrelated to issues of Israeli sovereignty over Jerusalem.

Over the past few weeks, some east Jerusalem residents have been detained by the police on suspicion of acting on behalf of the PA and its ruling Fatah faction to prevent the spread of the virus in several neighborhoods and villages in the city.

Police officers detained the PA "governor" of Jerusalem Adnan Gheith on Sunday morning.

Last Friday, PA Jerusalem Affairs Minister Fadi al-Hidmi was briefly detained by the police.

The two officials are suspected of overseeing the work of "emergency relief committees" that were established in Arab neighborhoods and villages in Jerusalem after the coronavirus outbreak last month.
#Palestinian officials incl veteran propagandist @DrHananAshrawi seek to exploit #Israeli cooperation in #Corona crisis to illegally expand political presence in #Jerusalem. They're playing games with peoples' lives
FYI @nmladenov @STerstalEU @FleurHassanN pic.twitter.com/hH2rcsD78Y

— Prof Gerald M Steinberg (@GeraldNGOM) April 5, 2020
PMW: Israel prefers profits to saving Israeli lives from Coronavirus – says PA Government spokesman

The Palestinian Authority is continuing to tell its people about a nefarious Israel plot to infect Palestinians with the Coronavirus, which was first exposed by Palestinian Media Watch last week. The libel is being disseminated even by the PA leadership.

PA Government Spokesman Ibrahim Melhem embellished the libel with classic Antisemitism, stating that Israel prefers profits to saving Israeli lives from Coronavirus, and what matters to Israel and Israeli PM Netanyahu is to keep up the production and financial life because "it is all about money":

Official PA Government Spokesman Ibrahim Melhem: "Why is the number of infected [with Coronavirus] high among the Israelis? Because they prioritize money. They don't want to stop the wheels of production, and so they are sacrificing the infected among their people in order to make more money. The heads of the cartels and the wealthy, and with them [Israeli Prime Minister] Netanyahu, do not want to paralyze the financial life because they are doing the math: Money."

[Official PA TV, Palestine This Morning, March 29, 2020]
Israel prefers profits to saving Israelis from Coronavirus, says PA Government spokesman
PA libel: Israeli prison guards seek to infect Palestinian prisoners with Coronavirus – says PA Government spokesman

Official PA Government Spokesman Ibrahim Melhem: "Israeli racism is exploiting this [Corona] epidemic as an opportunity to act violently and settle accounts, and to exert more pressure on our prisoners… Regards from me to all of our prisoners in the occupation's prisons, and take care of yourselves because these prison guards want to spread the [Corona] epidemic among you."
[Official PA TV, Palestine This Morning, March 29, 2020]
PA libel: Israelis spit at Palestinians and touch their ATMs to spread Coronavirus – says PA Government spokesman

Official PA Government Spokesman Ibrahim Melhem: "The Israeli settlement racism is expressed in the behavior of the settlers, who contaminate the ATM machines and spit at the [Palestinian] citizens and their cars in order to spread the epidemic… The settlers are natural and exclusive agents for the Coronavirus epidemic. They spread it through their touch and their racist and barbaric behavior that they are exhibiting towards the [Palestinian] citizens."
[Official PA TV, Palestine This Morning, March 29, 2020]
Palestinian blood libels against Israel and Jews using blatant lies & FAKE NEWS continues unabated, despite Israeli assistance and cooperation regarding COVID-19. Here a Spanish BDS organization claims Israel sends doctors to infect Arabs with coronavirus https://t.co/PqZs65wOu3 pic.twitter.com/RvKHE4juGx

— Adam Milstein (@AdamMilstein) April 4, 2020
Their lying never abates https://t.co/VVVavJzoUE

— (((David Lange))) (@Israellycool) April 5, 2020
Linda Sarsour may face hate, but also dishes out a great deal too, @washingtonpost.

From embracing a terrorist convicted for her role in a bombing that killed two Israeli students, to stating that feminists cannot be pro-Israel, Sarsour is a divisive symbol of hatred, not peace. pic.twitter.com/1tA8Tdk0dy

— HonestReporting (@HonestReporting) April 5, 2020
Libyan revolution premier Jibril dies from coronavirus

Mahmoud Jibril, who abandoned Muammar Gaddafi to become Libya's rebel prime minister during the 2011 revolution, died on Sunday after contracting the novel coronavirus, an aide and his party said.

Jibril was interim leader until the country held its first free elections in four decades in 2012, following the toppling of Gaddafi the year before.

He died in a private hospital in Cairo where he had been treated since contracting the virus late last month, said the aide, Fawzi Ammar.

Jibril, who was in his late 60s, had mainly lived in Egypt in recent years after losing power. A former technocrat in Gaddafi's regime, he was sidelined following the 2012 election and the passing of a law which banned former Gaddafi officials from public office.

Before Jibril passed away, Libya's internationally recognised government in Tripoli had confirmed 18 coronavirus cases in the country and one death.
Hezbollah commander assassinated in southern Lebanon

Hezbollah commander Ali Mohammed Younis was killed by unknown assassins in southern Lebanon on Saturday, Iranian media reported.

Younis was "responsible for pursuing spies and collaborators," according to unofficial statements, the Iranian Fars news agency reported.

The Fars report included an image of a body lying next to an open vehicle.

Hezbollah sources said Younis was found stabbed to death in his vehicle, Lebanese MTV news reported. He was found south of Nabatiya, Sputnik news reported.

Video of a minaret announcing Younis's death in southern Lebanon was shared by the Iranian Tasnim news agency on its Twitter account.

Younis was a "close associate" of former IGRC Quds Force commander Qasem Soleimani, Sputnik reported.
Lebanese Political Satirist Charbel Khalil: Atheists Are Donkeys; Leaders of Lebanese Protests Are Filthier Than Pigs pic.twitter.com/gkAK7nhDq2

— MEMRI (@MEMRIReports) April 5, 2020
Visions of the Post-Coronavirus World – Iraqi Security Expert Adnan Al-Kanani: World War between Europe and the U.S. Expected; COVID-19 Is American-Made #MEMRICoronavirus pic.twitter.com/xPLOkMVSiX

— MEMRI (@MEMRIReports) April 5, 2020
Despite Covid-19 Crisis, Israeli Tech Registers Record Quarter

The coronavirus (Covid-19) crisis may have shaken the world's economy to its core, but Israeli tech still managed to close a record-high quarter. Israeli tech companies raised a total of $2.74 billion across 139 deals during the first quarter of 2020, a record amount, according to a joint report released on Sunday by Tel Aviv-based research firm IVC Research Center and the Israel office of international law firm Zysman, Aharoni, Gayer & Co. (ZAG-S&W).

The painful effects of the coronavirus are likely to be felt from the second quarter onward, but during the first quarter, Israeli tech companies raised 76% more funds than in the first quarter of 2019. Leaving out the $400 million mega-round raised by ridesharing company Via Transportation, the opening quarter of 2020 was almost identical to the fourth quarter of 2019: $2.34 billion in investments across 138 deals compared to $2.36 in 138 deals in Q4 2019. While the overall sum set a new record, the fallout from Covid-19 was already felt. Only four seed rounds were completed in February, compared to 20 in January.

"The results of the first quarter of 2020 are a continuation of what we saw in 2019 and are not an indication of the trend we will see later in the year," said Guy Holtzman, CEO of IVC Research Center. "The strength of Israeli tech will be tested this year. The Israeli tech industry is completely different from what it was during the last financial crisis and even though a lot of companies will suffer, the Israeli industry as a whole will be stronger for overcoming this crisis. In the long term, the crisis will present local and international companies, institutional funds, and venture capital funds with the opportunity to increase their involvement in purchases and investments."

According to the report, venture investment deals were responsible for 89% of all funds raised in this year's first quarter, reaching a record of $2.34 billion in 84 transactions, 60% of all deals. The month of March saw only 17 deals, a 50% drop compared to the first two months of the year. Local venture capital funds were responsible for only $201 million of the total sum raised in the first quarter, a mere 7%. That is a dramatic drop compared to the final quarter of 2019, in which local funds invested $279 million into local startups. In the first quarter of 2019, local funds invested $278 million locally.
Thousands of Israeli Soldiers Receive Boxes of 'Shmurah' Matzah From FIDF

Thousands of soldiers in the Israel Defense Forces will enjoy Passover celebrations next week on bases across Israel with shmurah matzah, a gift from Friends of the Israel Defense Forces (FIDF).

In light of the coronavirus pandemic, thousands of IDF soldiers have been ordered to remain on base for an indefinite period of time to minimize their exposure.

The current crisis means that many IDF soldiers, among them some 1,000 lone soldiers from the United States, will not be home with their families for the Passover holiday.

At the end of March, FIDF's team in Israel brought 25,000 boxes of shmurah matzah, which fulfills the mitzvah of eating matzah, traditionally eaten only at Passover seders, to various units throughout the country.

The deliveries are part of the FIDF Identity and Purpose Program, which provides spiritual items and activities focused on Jewish identity, traditions and holidays.
Adopt-A-Safta Offers 'Seder Boxes' for Isolated Elderly, Immigrants in Israel

Adopt-A-Safta, Israel's leading non-profit initiative that pairs young adults throughout Israel with elderly, is appealing for donations for "Seder Boxes"—complete Passover seder kits delivered to their front doors.

The organization is also making the boxes available for purchase for anyone in Tel Aviv and Jerusalem unable to attend a seder this year due to the social restrictions related to the coronavirus pandemic.

Packages include a fully loaded seder plate with dinner, plastic ware, matzah, Haggadahs and resources for those who have never run a seder before. They were originally designed to be delivered to elderly and vulnerable populations unable to spend Passover with their families.

"Seder Boxes" are also available for immigrants across Israel, all thanks to partnerships with professional kosher chef Sara Black of Asparagus Catering to ramp up production, the Schusterman Foundation ROI Community, Nefesh B'Nefesh and the Am Yisrael Foundation.

Amid the outbreak, Adopt-A-Safta has been working towards its mission to combat loneliness among the elderly, while also protecting them.
Jewish astronaut in space gives Israelis advice on isolation

Speaking from on board the International Space Station via the US Embassy in Israel's twitter feed, Jewish astronaut Jessica Meir gave Israelis and all earthlings advice Thursday on how to stay both physically and mentally healthy while cooped up indoors.

"It is very strange and a bit surreal for us to see it all unfold when we've been up here for the entire duration of what's going on down on the ground and it seems that we will be completely going back to a different planet," she said in the video posted by the Jerusalem embassy.

Answering a question posed by the embassy — "How can we stay engaged and healthy indoors?" — as part of program in partnership with NASA, Meir said, "It's something we think a lot about up here.

"And I think there are a lot of things that people can do to make things a little bit easier on them. And some of the things that we do up here is we make sure to stick to our routine. We stick to our exercise routing to stay fit and healthy," she said. "Exercise is something, as we know, that's important not only for our physical fitness but also for our mental well-being, and that's something that we emphasize a lot up here."

Meir also said it was important to "maintain regular contact with family and friends and loved ones," noting how many people are using video conferencing to stay connected. "And that's something that we do regularly for our psychological support on the space stations as well," she said.
How can we stay engaged and healthy indoors? Can't think of anyone better to give advice than NASA astronaut Jessica Meir. Also check out the #NASAatHome website with all sorts of @NASA fun activities related to their mission. https://t.co/pb8GAu7hO9 pic.twitter.com/XiJa2GfDod

— USEmbassyJerusalem (@usembassyjlm) April 2, 2020
---
---
We have lots of ideas, but we need more resources to be even more effective. Please donate today to help get the message out and to help defend Israel.